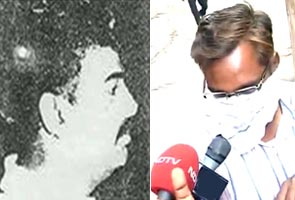 New Delhi: It seems there has been another goof-up by the Indian agencies in the list of 50 most-wanted fugitives that they sent to Pakistan.
NDTV has found another person on the 50 most-wanted fugitives list in India. This list, handed over to Pakistan, is already turning into a major embarrassment for the government after Wazhul Khan, was found to be living in Thane.
Feroz Abdul Khan, who is also on that list, is currently in Mumbai's Arthur Road Jail. Khan in jail for his role in 1993 Mumbai blasts. Feroz's name is number 24 on the list. He was arrested by the crime branch of the Mumbai Police in February 2010.
Sources in the Home Ministry have told NDTV that the CBI will soon make a statement on this latest gaffe that has been detected.
After the huge embarrassment over the goof-up over Wazhul Kamar Khan in India's most wanted list of fugitives in Pakistan, his profile was dropped from the CBI's website.
On Wednesday, Home Minister P Chidambaram accepted the inclusion of terror accused Wazhul Kamar Khan in the list of most-wanted fugitives given to Pakistan was a "mistake". He said it was a "genuine error" by Mumbai Police and an "oversight" by the Intelligence Bureau.
"There was a mistake. We are not trying to blame anyone. We take responsibility for it," said Mr Chidambaram adding, that the Red-Corner alert should have been cancelled and Wazhul Khan's name deleted from the list.
The Home Minister said the Central Bureau of Investigation (CBI) was not informed of Wazhul Khan's arrest by the Mumbai police. "It was also a lapse on the part of the Intelligence Bureau (IB)," admitted Mr Chidambaram.
http://www.ndtv.com/article/india/a...on-the-most-wanted-list-found-in-india-107032