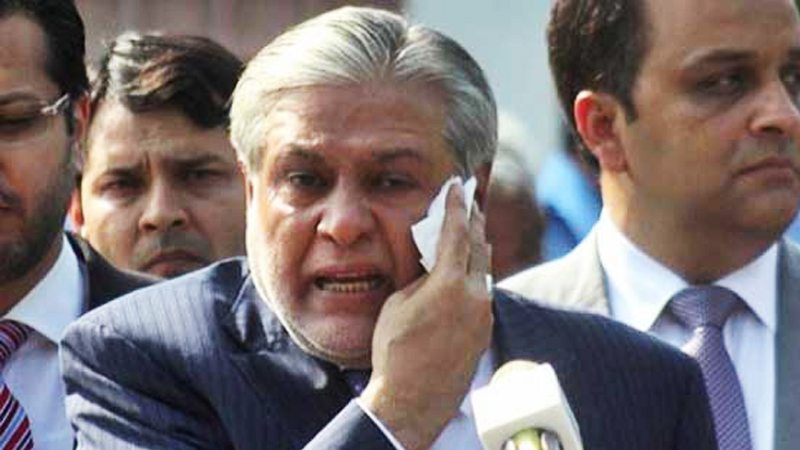 اسلام آباد: سابق وزیرخزانہ اسحاق ڈار کو مفرور قرار دینے کے عدالتی فیصلے کے خلاف درخواست سپریم کورٹ میں دائر کر دی گئی۔
سابق وزیر خزانہ اسحاق ڈار کو عدالتی مفرور قرار دینے کے معاملہ پر اسحاق ڈار کے وکیل نے درخواست سپریم کورٹ میں دائر کردی، اسحاق ڈار نے عدالتی فیصلے کے خلاف اپیل فوری سماعت کیلئے مقرر کرنے کی استدعا کی ہے۔درخواست میں مؤقف اپنایا گیا کہ اپیل آئندہ ہفتے سماعت کیلئے مقرر کی جائے،مفرور قرار دینے کے فیصلے کے خلاف اپیل پر جلد سماعت نہ ہوئی تو ناقابل تلافی نقصان پہنچے گا، 21نومبر 2017 کے احتساب عدالت کے فیصلے کے بعد اثاثے ضبط کرلیے گئے جبکہ تمام اثاثوں کو نیلامی پر لگادیا گیا۔درخواست میں مزید کہا گیا کہ بطور شہری عدلیہ کا احترام کرتا ہوں،احتساب عدالت میں پیش ہوتا رہا، علالت کے باعث باہر جانا پڑا۔عدالت سے استدعا ہے کہ احتساب عدالت کے مفرور قرار دینے کے فیصلے کو معطل کرے۔
​
http://gnnhd.tv/urdu/index.php/Pakistan/10464-1579287600
Islamabad: A petition has been filed in the Supreme Court challenging the verdict to declare former finance minister Ishaq Dar an absconder in a corruption reference.
According to details, Ishaq Dar's lawyer filed a petition in the Supreme Court on the issue of declaring former finance minister as a judicial fugitive.

In his petition, Ishaq Dar has pleaded the court to set the appeal for immediate hearing. The petition also requested that the appeal would be set for hearing next week.

"If the appeal against the decision to declare the fugitive is not heard soon, irreparable harm will be done", the petition further stated.

On November 21, 2017, accountability court Islamabad declared Ishaq Dar as an absconder in a corruption reference filed against him by the National Accountability Bureau (NAB).

The National Accountability Bureau (NAB) had seized all properties of Mr Dar that included a house in Lahore, three plots in Al-Falah Housing Society, six acres of land in Islamabad, two-kanal plot in Parliamentarians Enclave, one plot in the Senate Cooperative Housing Society, another plot of two kanals and nine marlas in Islamabad and six vehicles.
http://gnnhd.tv/index.php/Pakistan/13242-1579287600-petition-sc-verdict-ishaq-dar-fugitive