Three sisters in Ontario are demanding an apology from a police officer who they said stopped the women as they were riding their bicycles topless and told them to cover up.


Alysha Brilla, a Juno-nominated musician and women's rights advocate, said the incident happened last Friday when she and her two sisters — Tameera and Nadia Mohamed — were biking late in the evening down a quiet street in Kitchener.


A police officer driving by in an SUV saw the women, rolled down his window and told them they needed to put shirts on because it was the law, Brilla said.


The 26-year-old said she pointed out that the officer was wrong about the law and then started filming the interaction on her cellphone. The officer backtracked by saying he only wanted to check if the women had proper bells and lights on their bicycles, Brilla said.


When the sisters were told they were free to go, they headed for the police station to complain about the incident.
"When my sisters and I were biking down the road we weren't like, 'Woohoo, look at our tits!' No. Just like male riders, we have these benign fat deposits with nipples on our chests," Brilla said. "The social context is obviously different, but that's what we're trying to shift."


Brilla said she and her sisters have seen plenty of male cyclists going shirtless on hot summer days. Women should feel free to do the same without attracting attention or being harassed and questioned, she said.


A similar incident in June garnered headlines after eight-year-old Marlee McLean was told by city staff in Guelph, Ont. to cover up while she was in a wading pool wearing only a swim bottom.


Ontario women have had the right to go topless in public since 1996, five years after Guelph university student Gwen Jacobs was charged for committing an indecent act when she walked home shirtless on a hot day.
The Kitchener Ont., sisters are filing a formal complaint with the Waterloo Regional Police, but Brilla said she only wants an apology and to ensure officers are properly educated on the law. The Waterloo Regional Police did not respond to a request for comment.


The women are also organizing a rally, called Bare With Us, which they hope will help educate the public on the women's right to be topless, but also broader issues such as women's pay inequity and safety.


Tameera Mohamed said everyone is welcomed to attend the rally at noon on Saturday in the Waterloo Town Square, including police officers.

"One of the aims of the rally is to desensitize people to the female breast in a non-sexual context so that people can disassociate breasts from sexuality,"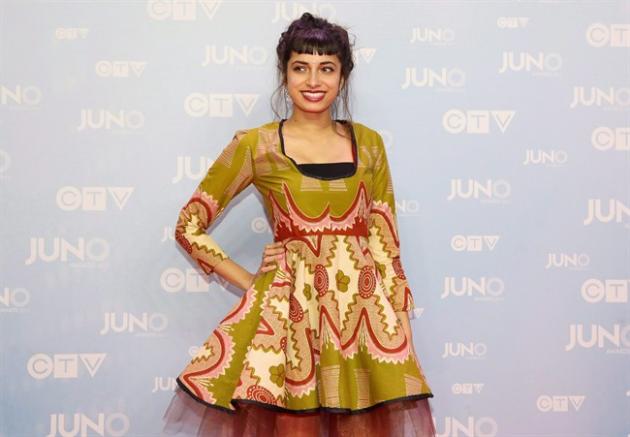 https://ca.news.yahoo.com/three-ontario-sisters-were-stopped-police-biking-topless-190054237.html