KARACHI:
Foreign currency inflows, from overseas Pakistanis through Roshan Digital Accounts (RDA), slowed to a 20-month low at $168 million in September 2022. This, however, helped gross receipts surpass the $5 billion mark.
Since the launch of RDA 25 months ago, the country has received a total of $5.1 billion, reported research houses on Thursday.
"September's gross inflows are the lowest monthly inflows recorded after January 2021," AHL Research reported.
The flows have helped stabilise the country's foreign currency reserves and supported the rupee against the US dollar in interbank market time-to-time as well. The reserves would have fallen to less than two-week import at around $3billion today if the inflows had not been realised, the research report added.
Most RDA inflows are invested in Naya Pakistan saving certificates while a few are invested in the
Pakistan
Stock Exchange (PSX).
Speaking to the Express Tribune, Fahad Rauf, Head of Research at Ismail Iqbal Securities said, "In the wake of a deteriorating investment climate, overseas Pakistanis have slowed down investing through RDA."
The investment climate has suffered amid growing concerns of Pakistan defaulting on international payments, high yields on Pakistan's US dollar-denominated bonds (Eurobond and Sukuk) in the world markets and the devastating floods.
Secondly, a continuous hike in interest rates by global central banks have also made investment abilities scarce.
Read
Remittance inflow increases by 8%, SBP reports
"The government should consider revising the rate of return on foreign currency denominated Naya Pakistan certificates for overseas Pakistanis," he said, citing that the government has recently increased profit margins on the rupee denominated Naya Pakistan certificates.
Commenting on the subject, the ministry of finance's former advisor, Dr Najeeb Khaqan said, "Dollar inflows are Pakistan's lifeline. RDA inflow has slowed down to (net) $79 million in September 2022."
Uncertainty, disorderly movement in the foreign exchange market and a delay in hiking the rates (of return) are among others reasons for the slowdown in inflows. Authorities can double their efforts and embassies should push to tap the millions of expats, he remarked.
Separately, the rupee has maintained an upward rally on the 10th successive working day, as it gained another 0.90% (or Rs2) to close at a new one-month high at Rs221.94 against the US dollar in the interbank market on Thursday.
With this, the rupee has cumulatively gained 7.41% (or Rs17.77) in the past
10 days.
Rauf believes that the Pakistani currency may recover another Rs5-10 under the current cycle. However, he added that, "It seems these gains are unsustainable, considering international oil prices have bounced back to the higher side, foreign exchange reserves have continued to deplete, export earnings have also witnessed a decrease, export firms are shutting down and Europe is fearing recession."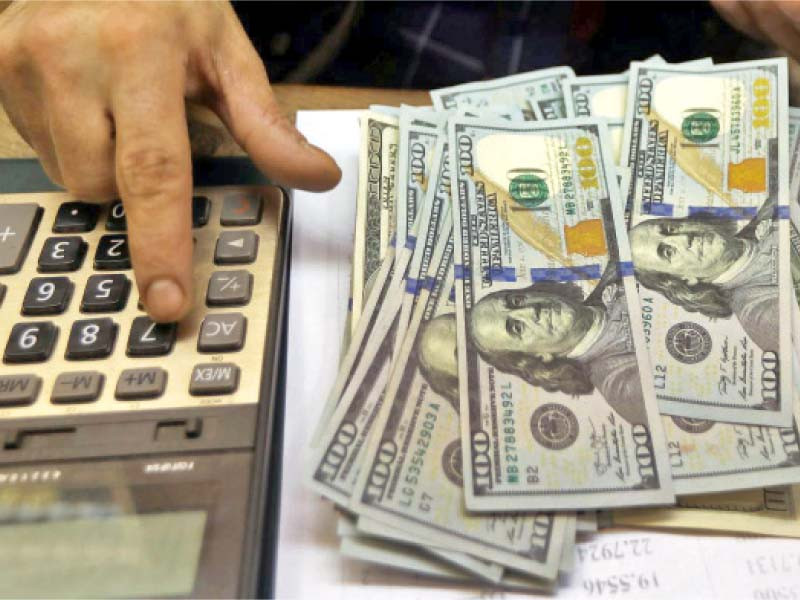 Rupee, however, cumulatively gained 7.41%, or Rs17.77, in past 10 days

tribune.com.pk