Salute to the efforts of the Shahbaz Sharif for the betterment of the people of Pakistan..............I am really happy that Education and Health are among his priorities............
http://express.com.pk/epaper/PoPupwindow.aspx?newsID=1101225642&Issue=NP_LHE&Date=20110425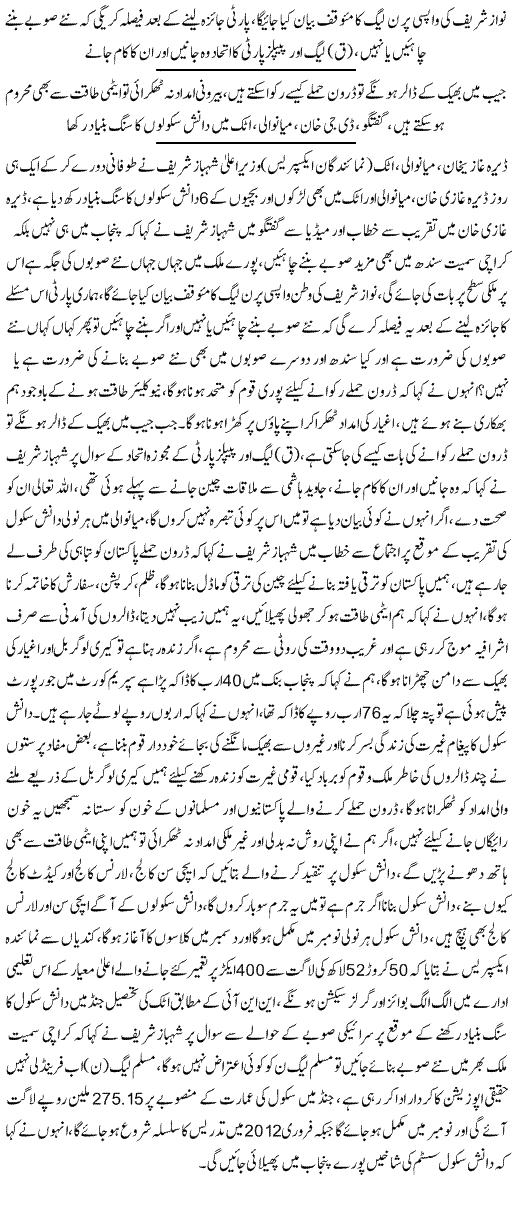 Punjab Government Danish Schools Project. After the completion of six Daanish Schools for male and female students in Rahimyar Khan, Hasilpur and Chishtian. Punjab Government inauguaration 8 more Schools in Ab Jhand (Attock), Hernoli (Mianwali), DG Khan and Fazil Pur ( Rajan Pur). Chief Minister Punjab Muhammad Shabaz Shahbaz Sharif will inaugurate it.