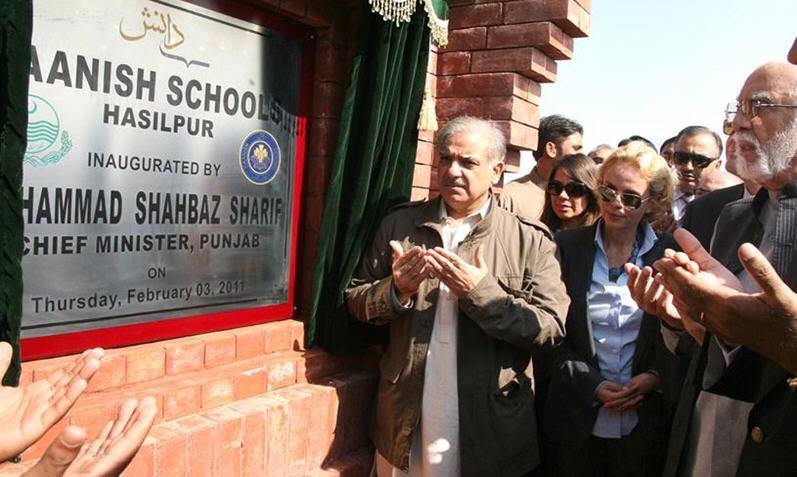 BAHAWALPUR, Feb 3: Chief Minister Shahbaz Sharif reiterates that despite criticism he will continue to establish the chain of Daanish schools across the province to benefit the poor but talented students.
Inaugurating a Daanish school at Hasilpur, about 90km from here on Thursday, he said neither had he `committed Rs50 billion robbery in the Bank of Punjab nor launched any rental power project`.
"Had I have Bank of Punjab`s Rs50 billion, I would have built Daansih schools in large numbers across the country?"
Shahbaz said such schools should also be established in Badin, Thatta, on the rocky soil of Balochistan and the hilly areas of Khyber Pakhtunkhwa.
He said children of wealthy people studied in premier institutions like Aitchison College, LUMS and grammar schools.
He admitted that the situation in public schools in rural areas was pathetic and the government could not claim credit for those who succeeded in getting distinction from these institutes.
He underlined the importance of self-reliance adding that "we will have to reject foreign aid and loans if we want to earn respect in the comity of nations."
He said nations could never flourish and gain prosperity with begging bowls. He advocated the rule of law and justice for all irrespective of any distinction.
He urged all political forces in the country to sink their differences to disseminate knowledge in all parts of the country.
Earlier, the schoolchildren presented a tableau and other interesting events. The chief minister also inaugurated a computer IT lab and a mobile health unit. He visited school`s different portions and classrooms.
The ceremony was participated by foreign diplomats, ministers and lawmakers.
The Daanish school, constructed over a period of 11 months on state land, covered an area of 400 acres along Bahawalpur-Hasilpur Road at a cost of over Rs630 million. It has separate portions for boys and girls with a total strength of 240 (120 each).
Source
http://www.dawn.com/2011/02/04/cm-opens-daanish-school-in-hasilpur.html