Chief Minister (5k+ posts)
KARACHI: Pakistan is likely to see about 30 percent growth in the number of foreign tourists over a period of 10 years, officials said on Thursday.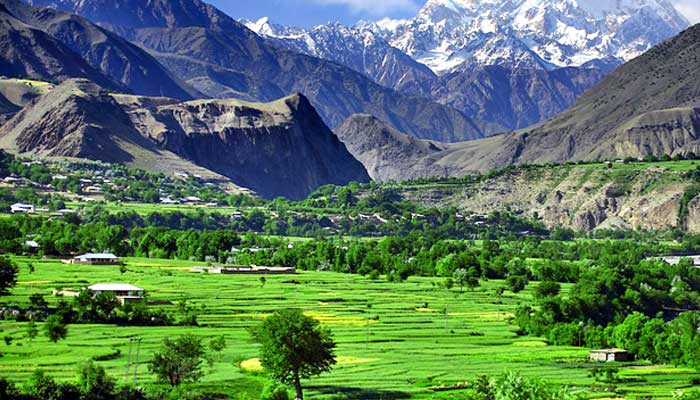 "Last year 3.2 million foreign nationals visited Pakistan out of which 17,000 arrived on tourist visas. Following the policies of the current government and measures taken to promote domestic and international tourism, we expect that the number of visitors will increase by 30 percent until 2030," Deputy Media Manager of Pakistan Tourism Development Corporation (PTDC) Mukhtar Ali told Arab News on the conclusion of a three-day hospitality show in Karachi on Thursday.
The exhibition was arranged at the Karachi Expo Center where around 72 local and international exhibitors promoted their products and services.
"Hotel, food and cultural designing sectors have showcased their products and services to attract local and foreign tourists," Director Marketing of Badar Expo Solutions, Ehtesham Bari, told Arab News. "During the three-day event, tourism summit and food and safety seminars were held which were attended by over 30,000 local and foreign visitors."
Exhibitors at the Khyber Pakhtunkhwa stall introduce visitors to their services and various destinations in their province at the Pakistan Hospitality Show that concluded at the Karachi Expo Center on Dec. 5, 2019. (AN photo by Khurshid Ahmed)
The show aimed at projecting Pakistan's hospitality sector to attract investment, especially from foreign lands where tourism and related sectors have matured.
"Global investors at places like Turkey, Malaysia, UAE and other countries are exploring international markets where they can utilize their expertise since tourism has already matured in their respective countries," Bari said, adding: "The next exhibition will be exclusively held for investors from Turkey, Sri Lanka, UAE, Malaysia, Qatar and Saudi Arabia."
The exhibitors were optimistic that the event would be instrumental in bringing international investors and expertise to the hospitality sector of the country. "Indonesian and Malaysian visitors have shown special interest in our products and the area as they were introduced," Zubair Ahmad Khawaja, an exhibitor from Azad Jammu and Kashmir who displayed specially designed shawls, told Arab News.
According to government functionaries, the country's tourism sector is growing with the improvement of law and order situation in the country. "Last year 1.4 million tourists visited different destination located across the country. This number has increased from 1.2 million in the previous year," PTDC's Mukhtar Ali noted.
The three-day Pakistan Hospitality Show concluded at the Karachi Expo Center on Dec. 5, 2019. Exhibitors belonging to the local and international hospitality industry promoted their products and services at the event to attract local and foreign tourists. (AN photo by Khurshid Ahmed)
Under the new tourism promotion strategy, the country is focusing on adventure and religious tourism.
"The National Tourism Coordination Board is in the process of finalizing a comprehensive policy based on the recommendations of consultative groups and stakeholders that will give us a road map and inventive packages to attract tourists from the Gulf countries. It will also try to bring more Sikhs, Hindus, Buddhists to the archaeological sites of the country," Ali added.
Pakistani officials expect that the extension in the visa-on-arrival facility from 24 to 155 countries will attract investors and tourists in large numbers in the coming years.
Source
Advertisement