WORDS AND DEEDS
In crisis-hit Pakistan, a new lexicon of politics emerges on Twitter
Saim Saeed a day ago

To understand the nuances, complexities and frivolities of the prevailing crisis in Pakistan, one must have a handle on the increasingly sophisticated lexicon that best describes the situation and the characters who shape it. Pakistan's Twitterati, while small in number, are a loud and boisterous lot, and without understanding their language, Pakistan's already infuriating politics would be next to impossible to comprehend.


Below is a list of terms that help demystify a country that sometimes looks like it prefers to speak in euphemisms, allusions, metaphors and polemics.

The boys: An underhanded reference to Pakistan's army. Traditionally, the army's kept a strict hold on who can say what about them. The term allows for people to talk about the army without the direct refererence.
Synonyms: khakis, boots, The Umpire (during these protests, specifically), GHQ.
Usage: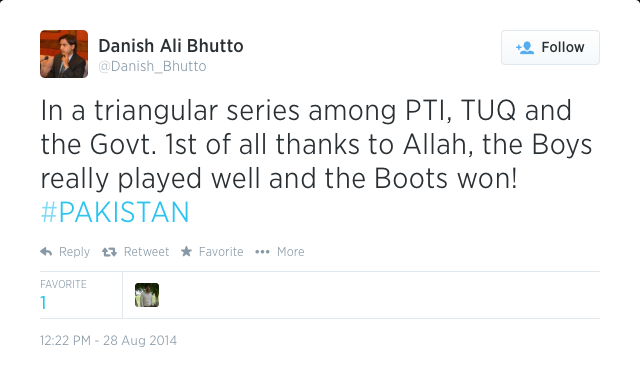 ​

Farishtey: Angels, in English. The term is used to describe another organization that prefers people wouldn't talk about it, the Inter-Services Intelligence.
Synonyms: Agencies, Aabpara, said to be the location of the ISI headquarters in Islamabad.
Usage:

​

Meray Aziz Humwatnon: "My dear countrymen" in English. It implies a military coup. It is an allusion to 1999, when Pervez Musharraf ousted Nawaz Sharif, and in the wake of the takeover, appeared on state television to address the nation about what just happened. Ziaul Haq, who took over in 1977, did the same.
Synonym: Hard coup.
Usage: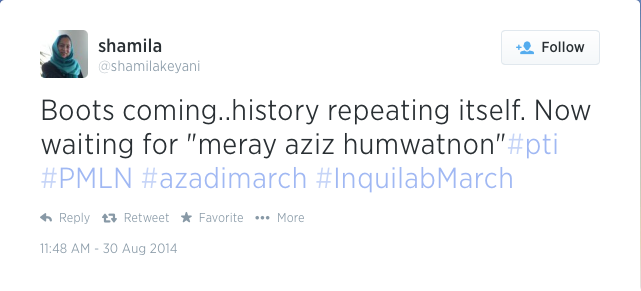 ​

Soft coup: Given Pakistan's extensive experience with authoritarian rule, one configuration is the soft coup. A soft coup is one where a civilian government continues to be in power, but is beholden to the army. It is an alternative to a "hard coup" when the military would physically depose a sitting prime minister with the help of the 111 Brigade. A soft coup severely weakens the ruling government's legitimacy and its capacity to govern, while still giving it the ceremonial title of being the country's rulers.
Usage: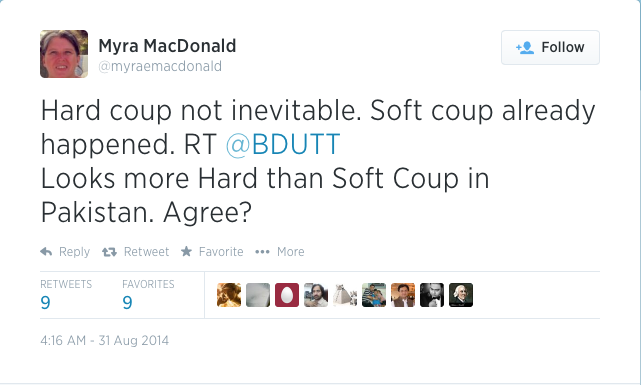 ​

The 111 Brigade: A brigade of the Pakistani Army, traditionally known for its frequent involvement in military coups.
Usage: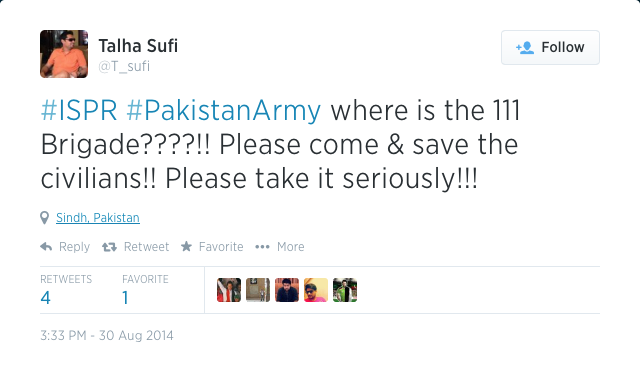 ​

Umpire: The referee in a cricket game. In Pakistan's current political crisis, it again refers to the army as it is largely assumed the army will decide who will emerge victorious out of the current crisis. The term originated from an Imran Khan speech when he hinted that the umpire is about to 'lift his finger' to the current regime.
Synonyms: Third umpire.
Usage:

​

ISPR: Inter-Services Public Relations. A benign-sounding name for a not-so-benign organisation, ISPR is the public front of the Pakistani military. Its statements, always cryptic, tend to jolt Pakistani politics whenever they are released, especially in trying times like this.
Usage: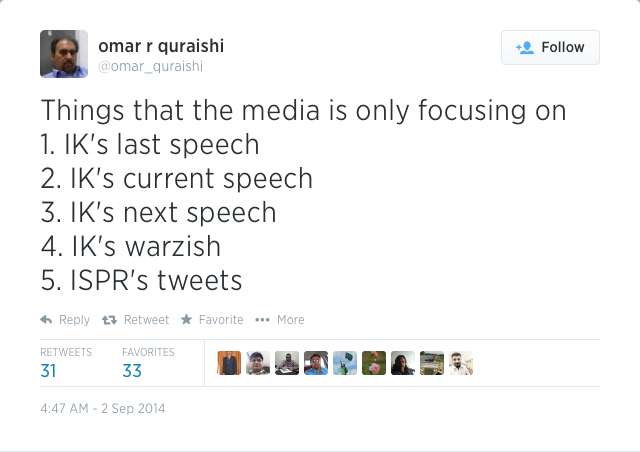 ​

Nihari: A spicy beef stew, the term is a reference to Prime Minister Nawaz Sharif who's well-known for his dietary preferences and his consequent gait.
Synonyms: Badshah.
Usage:

​

Patwari: A derogatory term for supporters of Nawaz Sharif's Pakistan Muslim League (Nawaz) party, originally referred to a low-level bureaucrat/accountant.
Synonym: Noora, Khoon league.

Usage:

​

Geo: Once Pakistan's most watched news channel. After an assassination attempt on Hamid Mir, a renowned journalist who worked for Geo, the network accused the ISI of planning the incident, and was taken off the air for doing so. Despite a begrudging apology, many cable operators still haven't put the channel back on air. Geo has also been accused of being in cahoots with the Nawaz government by Imran Khan, whose supporters are unhappy with the channel's coverage of the current crisis.
Usage: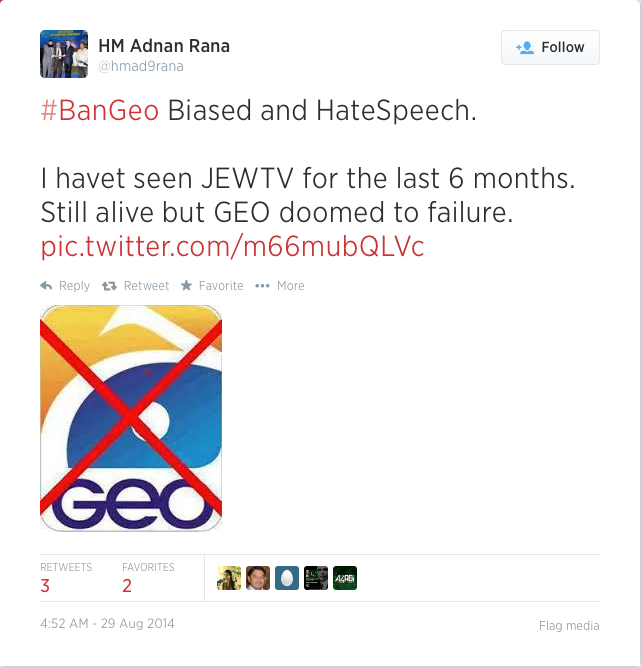 ​

ARY: Another news channel, and Geo's nemesis. ARY led the campaign against Geo after Hamid Mir's attack. Its most popular anchor is Mubasher Lucman, previously known for conducting planted interviews with real-estate barons, getting comparative religion classes banned from schools, accusing Geo of blasphemy, and wishing Nawaz Sharif and his family a painful death on his Facebook page. In the current crisis, it is fair to say that ARY has been supporting the protesters.
Usage: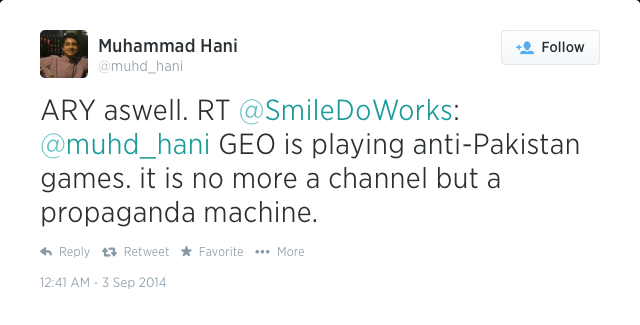 ​

Cokehead: A reference to Imran Khan. An important part of Khan's complaints of rigging was the role played by the former caretaker chief minister of Punjab, Najam Sethi. Sethi is also a veteran journalist who hosts a show on Geo TV. Khan questioned Sethi's role as chief minister and his association with Geo. In response, Sethi called Imran a "cokehead," an allegation that gained traction with the ever-vigilant Pakistani Twitter-folk.
Usage: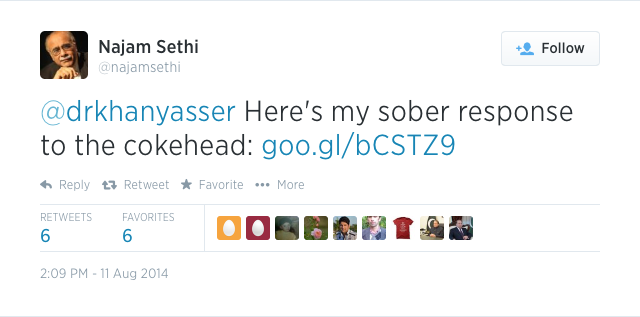 ​

Namaloom Afraad: Unknown persons, in English. Counter-intuitively, the term is used specifically to describe the Muttahida Qaumi Movement, a political party based in Karachi that has traditionally been dominant in the city's politics. Given the MQM's rather fearsome reputation, local media prefers to use "namaloom afraad" rather than actually name the party.
Synonyms: Bhai log.
Usage: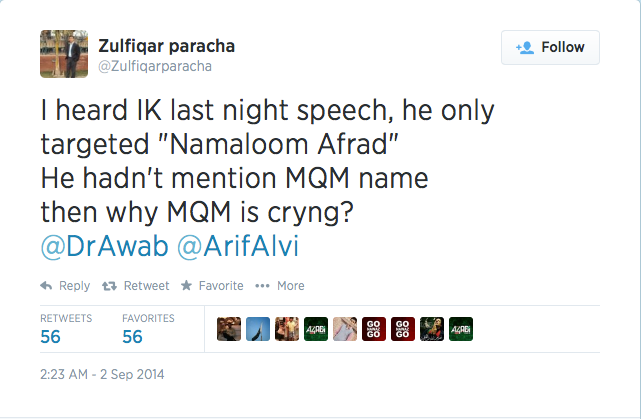 ​

Kaptaan: Pakistan Tehreek-e-Insaf leader Imran Khan. The term alludes to his tenure as the country's cricket captain. The term is used lovingly by his supporters, and sarcastically by his detractors. Khan has made it a matter of policy to use as many cricketing references as possible.
Synonyms: Im the Dim, Taliban Khan, Adolf Khan, Youthia Khan.
Usage: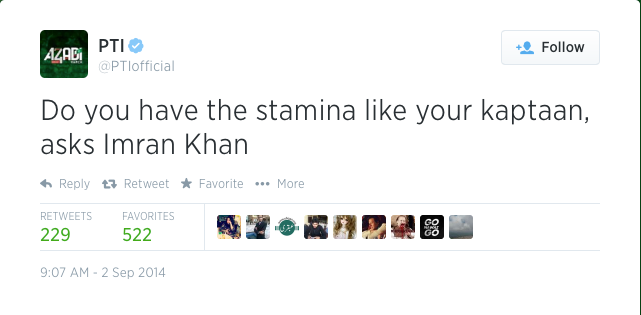 ​

TuQ: If you asked who or what TuQ was two years ago, most Pakistanis would have struggled to tell you. It's the abbreviation of Tahirul Qadri, a cleric who moved to Canada a long time ago and runs a charity there. He's known for his frequent, fiery speeches in English. He's always careful to make sure that he doesn't fall foul of Canadian law, which, despite his pledge of allegiance to the Pakistani constitution, he still has to abide by. He burst onto the scene in January last year (few know why or how), threatening to bring down the government. He, along with Imran Khan, is demanding Nawaz Sharif's resignation. He has a party called PAT that has no seats in parliament, but a devoted group of followers that have actually eclipsed Imran's supporters in number over the last few weeks.
Usage: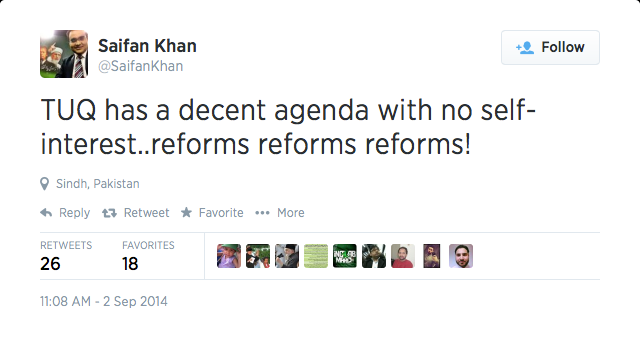 ​

PAT: TuQ's Pakistan Awami Tehreek party. Before these protests, the party wasn't very well known because it was absolutely irrelevant, but it has raised its profile recently in the wake of the sit-ins. It has zero representatives in parliament. It is also difficult for its leader, TuQ, to win a seat given that he is not a citizen of Pakistan.
Usage:

​

Gullu Butt: This guy.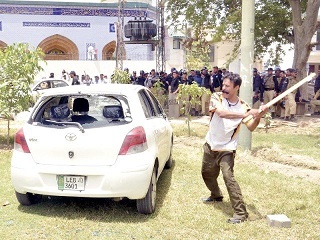 ​

During clashes between the police and TuQ's supporters, footage was shot of Butt, a known Nawaz Sharif supporter, smashing cars and vandalising public property. His name has been used by PTI and PAT generically to describe a particularly violent cadre of PML-N supporters out to sabotage PTI, PAT, and democracy in general.
Usage: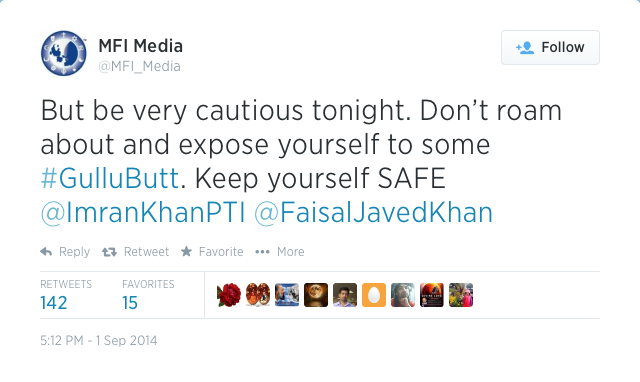 ​

DJ Butt: Not to be confused with Gullu Butt, DJ Butt is an integral part of PTI rallies. The PTI's move to make their rallies more appealing to young people led to them hiring a DJ who, at specific moments during an Imran Khan speech, would interrupt with bursts of music. His reputation has risen so meteorically that TuQ claimed that DJ stood for "Dissent" and "Just."
Usage: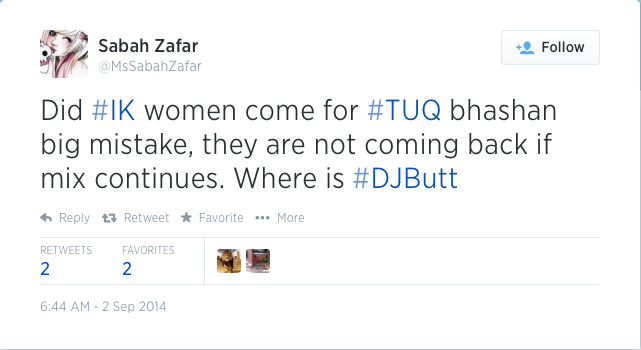 ​

Liberal Fascist: A pejorative term used mostly by PTI supporters to refer to Pakistani liberals. It originated when there was a policy divide over how to deal with the Taliban. Given that the PTI was for negotiations and most secular liberals were not, policy debates (rather predictably) took on an ad hominem hue, in which Imran Khan became Taliban Khan, and liberals became liberal fascists.
Synonyms: Libidos, Fake Liberals.
Usage: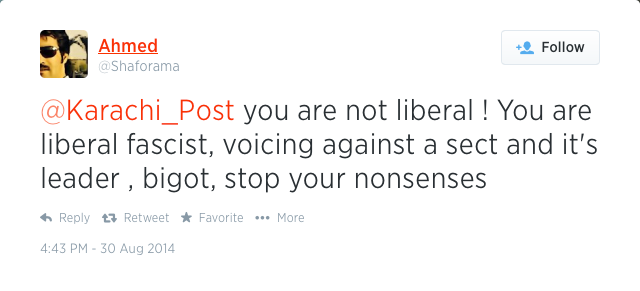 ​

Youthia: A pejorative term used by non-PTI supporters for PTI supporters. The term is a mix of youth, and the Urdu expletive chutiya. The PTI's meteoric rise has been largely attributed to the party's popularity with young voters who see Imran Khan as a break from the business-as-usual politics of the past. Understandably then, PTI's support on social media is sizeable, perhaps deceivingly so. Their large presence and feisty behaviour is responsible for many unsavoury comments on web forums and news websites, making the "PTI troll" an institution in itself.
Usage:

​

Container: Shipping containers that are used as barricades by security forces. While they have been used for quite a while, their prominence rose recently as the government used them extensively to block TuQ supporters from accessing TuQ's Lahore residence. They were also used to fortify Islamabad before the protesters came, and contain them once they arrived. They have also been used as temporary residences, offices and podiums by TuQ and Imran Khan at the protests. The ongoing deadlock in Pakistani politics has thus been described by critics of the protests as 'Container politics.'
Usage: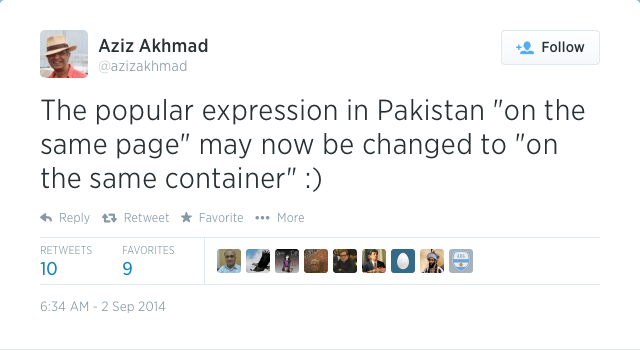 ​

CIA-Mossad-RAW nexus: An amalgam of the intelligence agencies of the US, Israel and India, ostensibly out to break and dismantle Pakistan. The nexus is generally blamed for any terrorist attack, murder, or attack against religious minorities. The idea is that "no Muslim would kill another Muslim", so it must be someone else.
Synonym: Illuminati, Freemason, Zionist agenda, foreign hand, invisible hand.
Usage: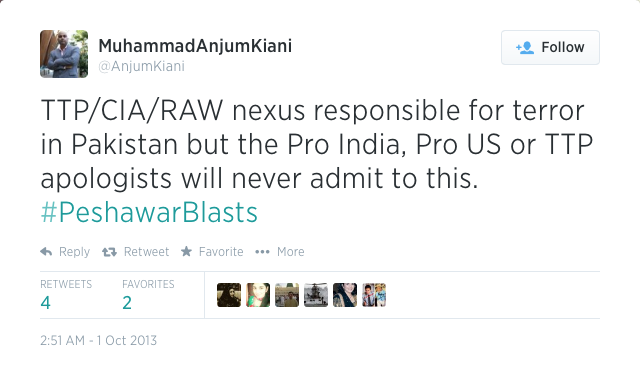 ​

Dollar-khor: Somebody, normally a journalist, who lusts for American dollars. The accusation is generally made towards Pakistani liberals who on some policy point or the other are suspected of being backed by CIA-Mossad-RAW nexus.
Synonyms: dollar-dependent, lifafa journalist, paid media, agent.
Usage: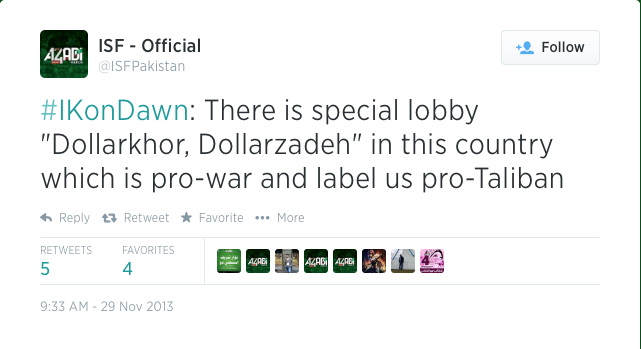 ​

Gaza: A part of the Occupied Palestinian Territories on the shore of the eastern Mediterranean, recently a war zone. The Gaza War has been exceptional in mobilising – depending on how you look at it – either Palestinian solidarity and/or rabid anti-Semitism. In recent weeks, the political violence in Islamabad has been enthusiastically compared to the Gaza War by PTI/PAT supporters.
Usage: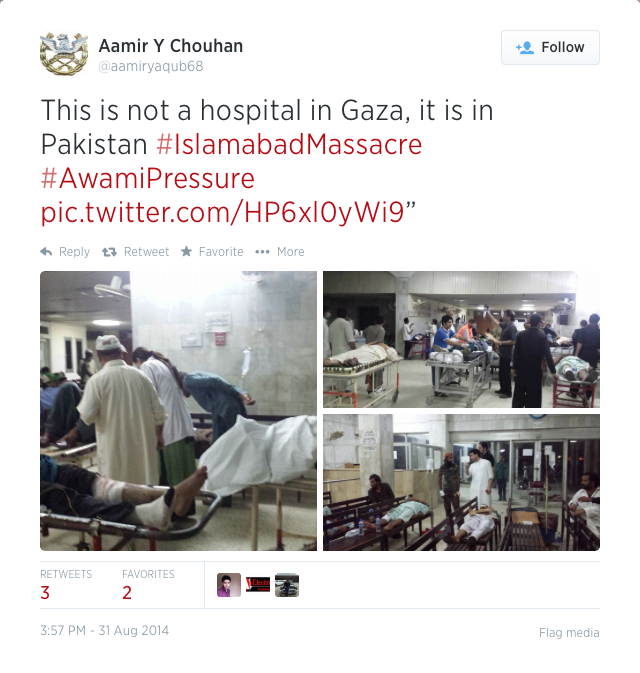 ​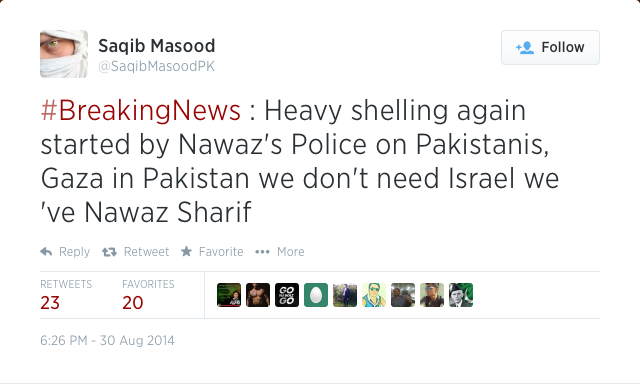 ​

al-Bakistan: The Arabised version of "Pakistan". The term is predominantly used by secular-minded folk that lament Pakistan's Islamisation, and is mooted every time religiosity becomes more public. The same folk prefer another version of the country they now inhabit – "Jinnah's Pakistan". It is presumably a secular Pakistan that accommodates religious minorities. Both terms are ultimately indicative over the divide that still persists over why the country was founded, and what it was meant to become.
Usage:

​

Democracy: A system of government by the people, of the people, for the people. In Pakistan, a farce.
Usage: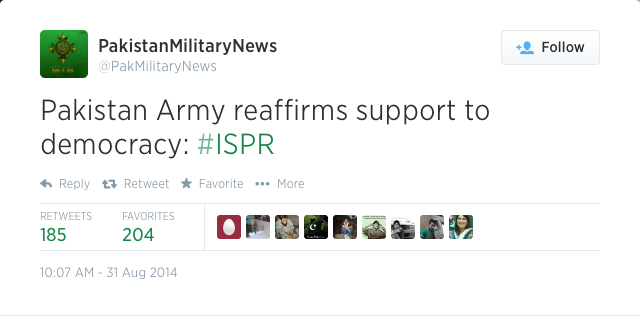 ​
We welcome your comments at

[email protected]