Access to US chopper: Report extremely absurd, says China
Posted: 16 Aug 2011 09:07 PM PDT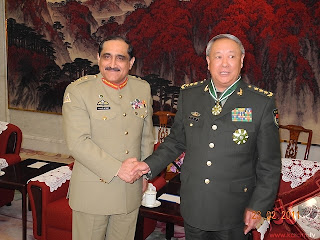 China on Tuesday dismissed a report that Pakistan gave it access to an advanced US stealth helicopter that crashed during the raid that killed Osama bin Laden in May.
During the May 2 raid, one of two Blackhawk helicopters, believed to use advanced stealth technology, crashed, forcing US commandos to abandon it.
The Financial Times
reported on Sunday that Pakistani authorities gave China access to the wreckage, despite CIA requests to Islamabad to keep the wreckage under wraps.
Chinas ministry of defence denied this in a one-sentence statement, Beijings first public response to the report.
This report is totally unfounded and extremely absurd, said the statement on the ministrys website.
Pakistans Inter-Services Intelligence Directorate also earlier denied the report.
The Financial Times
said Pakistan allowed Chinese intelligence officials to take pictures of the crashed helicopter and take samples of its special skin that helped the American raid evade Pakistani radar.
One US official, speaking on condition of anonymity, earlier told Reuters there was reason to believe Pakistan had allowed the Chinese to inspect the aircraft. But the official could not confirm with certainty that this had happened.​