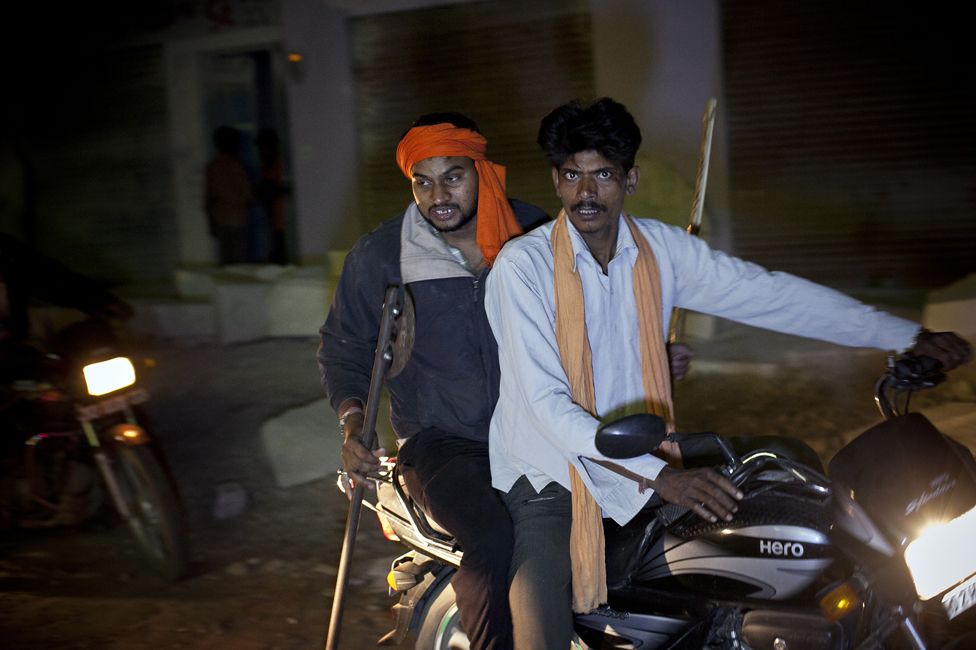 A Muslim dairy farmer was stopped late one night last July as he led two cows down a track in rural Rajasthan, south of the Indian capital, Delhi. Within hours he was dead, but who killed him, asks the BBC's James Clayton - the "cow vigilantes" he met on the road, or the police?
It's 4am and Dr Hassan Khan, the duty doctor at Ramgarh hospital, is notified of something unusual.
The police have brought in a dead man, a man they claim not to know.
"What were the police like when they brought him in? Were they calm?" I ask him.
"Not calm," he says. "They were anxious."
"Are they usually anxious?" I ask.
"Not usually," he says, laughing nervously.
The dead man is later identified by his father as local farmer Rakbar Khan.
This was not a random murder. The story illustrates some of the social tensions bubbling away under the surface in India, and particularly in the north of the country.
And his case raises questions for the authorities - including the governing Hindu nationalist BJP party.
Cow-related violence - 2012-2019
IndiaSpend map of cow violenceImage copyrightINDIASPEND
Presentational white space
Rakbar Khan was a family man. He had seven children.
He kept cows and he also happened to be a Muslim. That can be a dangerous mix in India.
"We have always reared cows, and we are dependent on their milk for our livelihood," says
Rakbar's father, Suleiman.
"No-one used to say anything when you transported a cow."
That has changed. Several men have been killed in recent years while transporting cows in the mainly Muslim region of Mewat, not far from Delhi, where Rakbar lived.
"People are afraid. If we go to get a cow they will kill us. They surround our vehicle. So everyone is too scared to get these animals," says Suleiman.
Everyone I speak to in the village where the Khans live is afraid of gau rakshaks - cow protection gangs.
Nawal Kishore Sharma's cow vigilante gangImage copyrightGETTY IMAGES (ALLISON JOYCE)
Image caption
Nawal Kishore Sharma's cow protection group in 2015
Presentational white space
The gangs often consist of young, hardline Hindus, who believe passionately in defending India's holy animal.
They believe that laws to protect cows, such as a ban on slaughtering the animals, are not being fully enforced - and they hunt for "cow smugglers", who they believe are taking cows to be killed for meat.
Often armed, they have been responsible for dozens of attacks on farmers in India over the last five years, according to data analysis organisation IndiaSpend, which monitors reports of hate crimes in the media.
On 21 July 2018, Rakbar Khan met the local gau rakshak.
presentational grey line
There are some things we know for certain about what happened that night.
Rakbar was walking down a small road with two cows. It was late and it was raining heavily.
Then, out of the dark, came the lights of motorbikes. We know this, because Rakbar was with a friend, who survived.
Cow vigilantes on motorbikes in Yadavnagar, RajasthanImage copyrightGETTY IMAGES (ENRICO FABIAN)
Presentational white space
At this point the details become a little sketchier. There are three versions of the story.
The gang managed to catch Rakbar, but his friend, Aslam, slipped away. He lay on the ground, in the mud and prayed he wouldn't be found.
"There was so much fear inside me, my heart was hurting," he says.
"From there I heard the screams. They were beating him. There wasn't a single part of his body that wasn't broken. He was beaten very badly."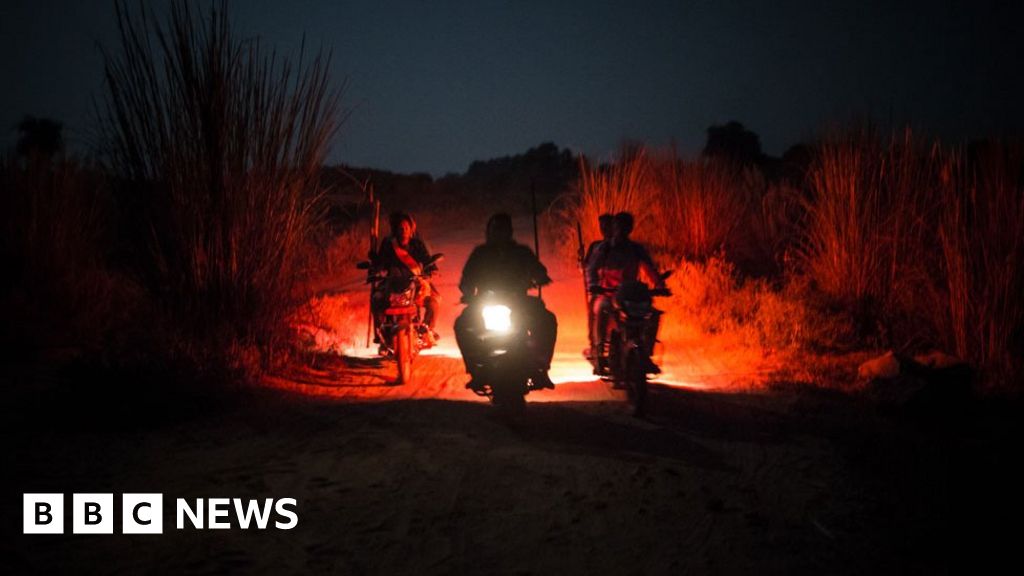 The murder of a Muslim dairy farmer in rural Rajasthan raises questions about the relationship between police and cow protection gangs.
Advertisement
Last edited by a moderator: