Chief Minister (5k+ posts)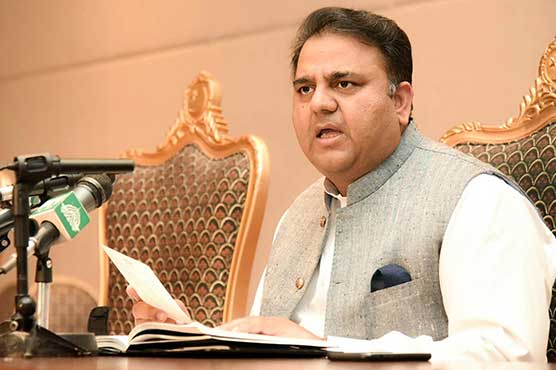 Ministry of Science & Technology has no relation with science, says Fawad Chaudhry.
LAHORE (web Desk) – Federal Minister for Science and Technology Fawad Chaudhry has claimed that his ministry has no relation with science, Dunya News reported on Thursday.

The minister said in an interview that the purpose of political governments is to give their vision. Responding to a question over his law degree, Fawad Chaudhry said a lawyer was Minister for Science and Technology in India in 1994 and he completely lifted the field.

"Likewise, be it President Barack Obama, Prime Minister Imran Khan, Fawad Chaudhry or any other politician, there is no need to understand the technicalities.

"We are trying to launch a lunar calendar till 15th of Ramzan, and developing an application through which people themselves would be able to see the moon. The app will be free of cost and will show the position and altitude of the moon.
"The birth of the moon occurs when the moon, the sun and the earth come in one line. Afterwards, the crescent becomes visible at 7, 8 and 9 altitude of the equator."

When asked about the memes that are being shared on him on the social media, Fawad Chaudhry said he enjoys them. People send the memes to me early morning and I too forward them to others, he added.
Source
Advertisement
Last edited by a moderator: