Prime Minister (20k+ posts)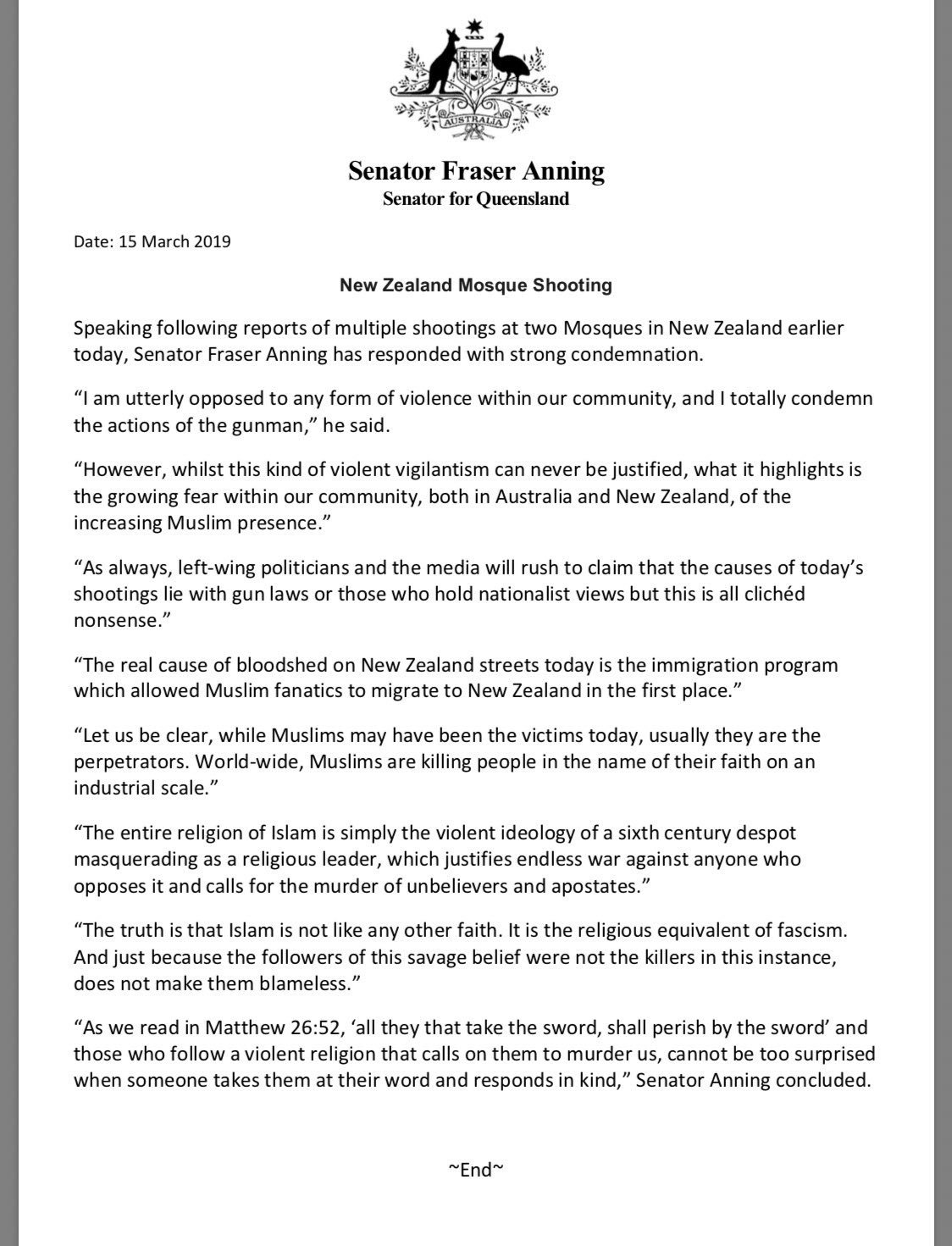 Sydney: Australian Senator Fraser Anning has blamed Muslims for the mosque shooting that killed over 40 people on Friday.
In what appeared to be the worst attack against Muslims in a western country, witnesses spoke of victims being shot at close range, with women and children believed to be among those killed.
Related Story: Christchurch Shooting: Horrifying video of New Zealand mosque attack live streamed on Facebook
While condemning the incident, the Senator said the shooting highlights the growing fear in Australia and New Zealand of increasing Muslim Population.
The lawmaker also criticized the immigration program which he said allowed Muslim fanatics to enter New Zealand.
According to reports the shooter was identified as Brenton Tarrant, an Australian national who live streamed the audacious attack on the Muslim worshipers on Facebook with a camera fitted to his helmet.
Speaking to the media, New Zealand Prime Minister Jacinda Ardern said the attack appeared to have been well planned.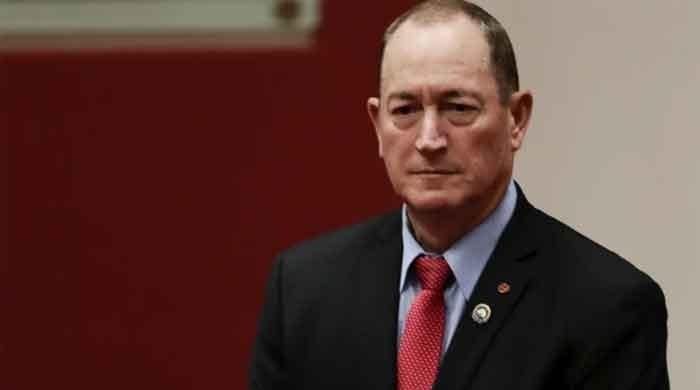 New Zealand mosque shooting is result of fear among locals about growing Muslim population, Senator Fraser Anning said.

www.thenews.com.pk
Advertisement
Last edited by a moderator: