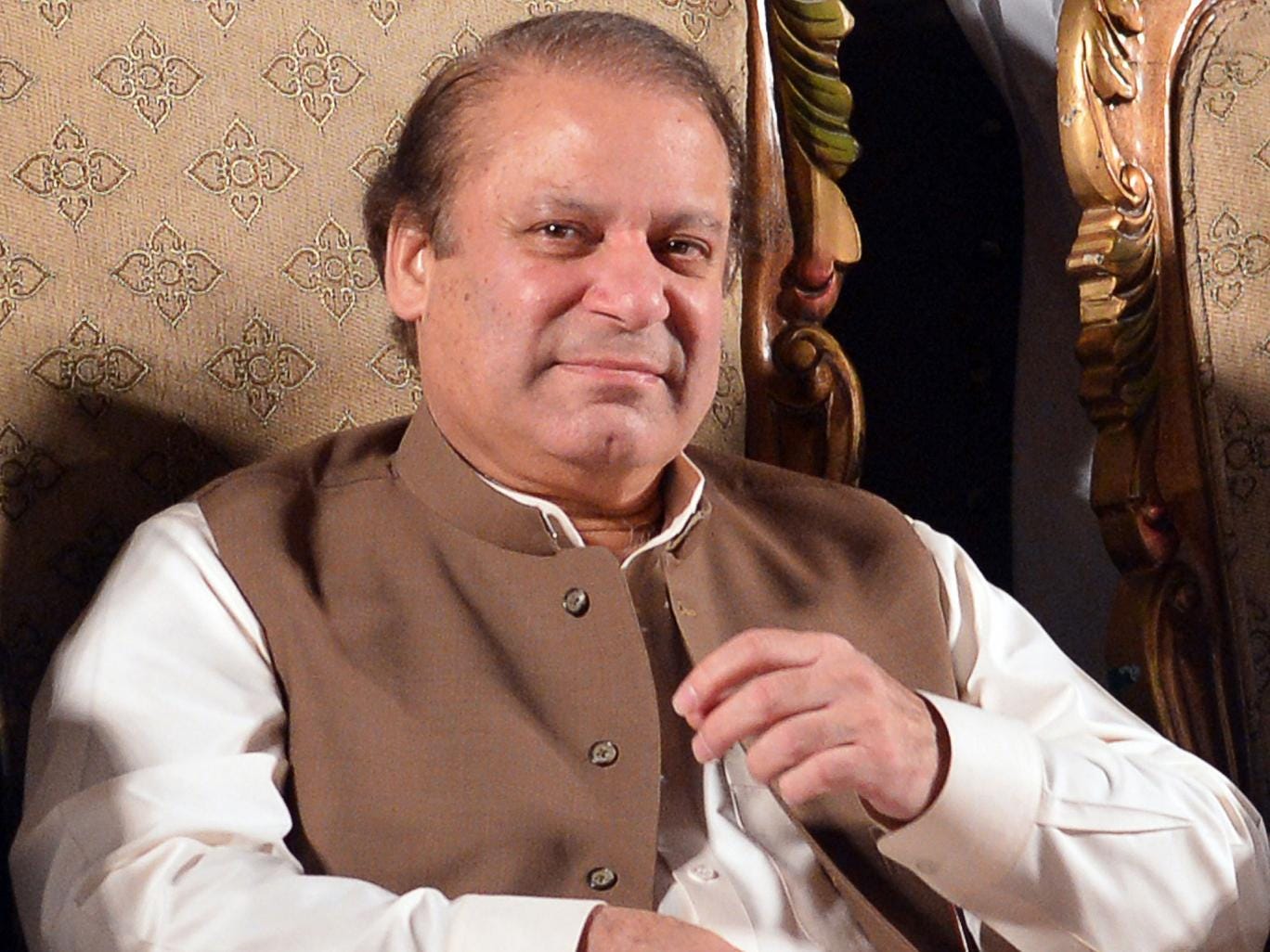 Former Prime Minister Nawaz Sharif vowed that he would not tolerate drone attacks on Pakistani soil

Donald Trump has never met Pakistans Prime Minister Nawaz Sharif.

But he knows he has a very good reputation, and understands he is a terrific guy. In fact, Mr Trump feels such a connection with the Pakistani leader, whom he hopes to visit soon, that he feels like he is talking to a person I have known for a long time.


​
Mr Trump has never, apparently, visited Pakistan either, and he spoke out during this campaign about the threat of Muslims. Yet he knows the country is rich with tremendous opportunities. Furthermore, said Mr Trump: Pakistanis are one of the most intelligent people(s).



It cannot be easy for any US president-elect, receiving calls of congratulations from leaders from around the world. Some of the people and places you may know, others you may not. Some of the conversations are no doubt warm. Others may be more cool.


[PLAYWIRE=1002956]5241626[/PLAYWIRE]

Yet the transcript of a telephone conversation between Mr Trump and fellow businessman Mr Sharif, released by the Pakistan leader's office on Wednesday, suggested a conversation nothing less than remarkable. Indeed, if the transcript is true, it maybe the starting of a beautiful new bromance.

The foreign ministrys press release said that the conversation between Mr Sharif - who, like Mr Trump is a businessman - and the next US president, was initiated the head of the Pakistan Muslim League-N. It said that he felicitated Mr Trump on his victory and invited the New York tycoon to visit the overwhelmingly Muslim South Asian country.

On being invited to Pakistan by the prime minister, Mr Trump said he would love to to come to a fantastic countryfantastic place of fantastic people, it said.It said that Mr Trump added: Please convey to the Pakistani people that they are amazing and all Pakistanis I have known are exceptional people.

Source