Chief Minister (5k+ posts)
I made a comment on Najam sethi post and its deleted without any clue?

Hope mods action will be audited by Adeel Waseem Annie Faiza
یہ موڈ ابن ای خالد ہے
جس نے پہلے تو مرے پوسٹ ڈیلیٹ کردیں اور کوئی وجہ بھی
نہیں بتایے پھر جب میں نے مجبوراً یہ تھریڈ کھولا تو فورن جھوٹا الزام لگا دیا
کہ میں نے اسکالر١ نامی ممبر سے گالم گلوچ کی ہے ! جب کے وہ بندا سالوں سے
میری اگنور لسٹ میں پڑا ہوا ہے .اور اسکو جواب دینا تو درکنار میں اسکے کمنٹس بھی
نہیں دیکھ سکتا ! تو اس سے گالم گلوچ کا سوال ہی پیدا نہیں ہوتا ؟
میں نے اپنی اگنورے لسٹ کا سکرین شاٹ بھی لگایا ہے !
​
If the opinion of other side is so censored then why we are wasting time commenting here
Wrong allegation by mod
Ibn E Khalid
that I use curse words!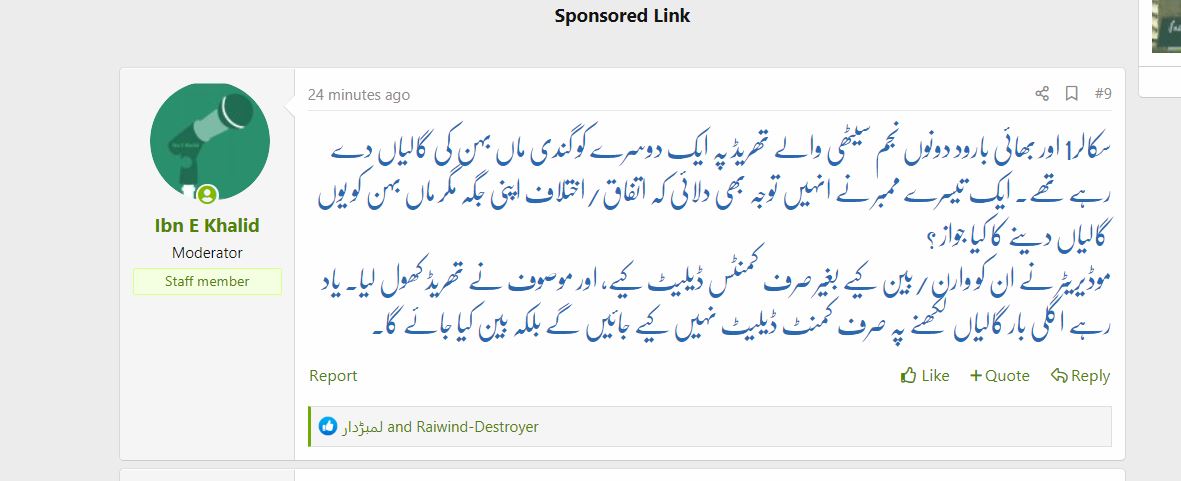 But that person is in my ignore list ! I cant even see his post so how could I reply him in abusive manner ?
proof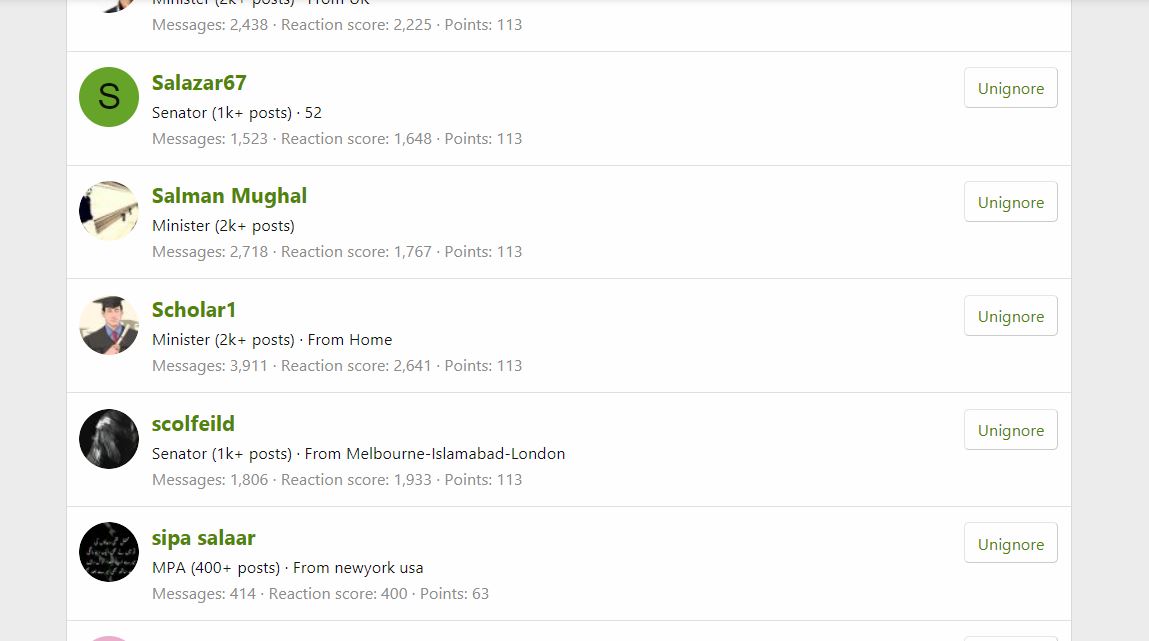 میری سیاست.پک کی اتظامیہ سے گزارش ہے کہ اسے موڈز کی
کا محاسبہ کیا جای اور اپنے اقتیارات کے غیر اقلاقی استمعال پی اسے
لوگوں کی سخت سرزنش ہونی چاہیے ! میں نے مذکورہ موڈ کو انتباہ بھی
کیا ہے کے شاید اس سے کوئی غلط فہمی ہی ہے ! مگر ابن خالد نے کوئی جواب
نہیں دیا سواۓ الٹا مجھ پی انتہائی گھٹیا الزام لگایا ہے !
میری عدیل اور وسیم سے التجا ہے کہ موجہے انصاف دلایا جا اے
اور ممبرز کوئی موڈز کے رحم و کرم پی نہ چھوڑا جائے
​
Advertisement
Last edited: