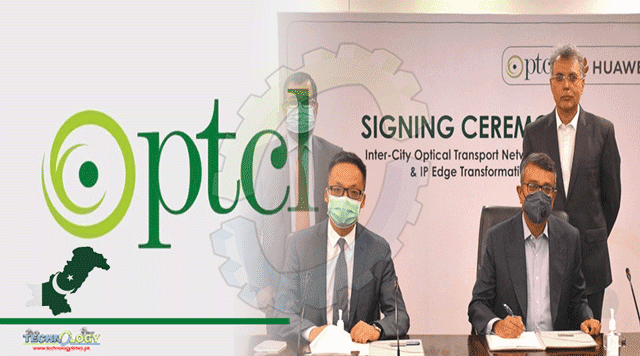 Pakistan's State Provider PTCL (Pakistan Telecommunications Company Limited) Has Contracted Huawei To Upgrade Its IP Edge And Optical Transport Network (OTN) Infrastructure.
The operator states that the transformation is required following "exponential" growth in traffic on its network. As part of the agreement, Huawei will modernise PTCL's inner-city, long-haul and optical transport networks, increasing their capacity to "multiple Tbps".
TeleGeography reports that PTCL has also tapped Huawei to deploy a unified IP Edge network covering more than 130 locations so that it can begin offering next generation IP services.
PTCL's acting CEO Nadeem Khan said: "PTCL continues to transform its network with scalable architecture and futuristic technologies, to meet growing bandwidth demand from our subscribers, corporate and carrier customers."
https://www.technologytimes.pk/2021/06/30/ptcl-signs-network-transformation-deal-with-huawei/