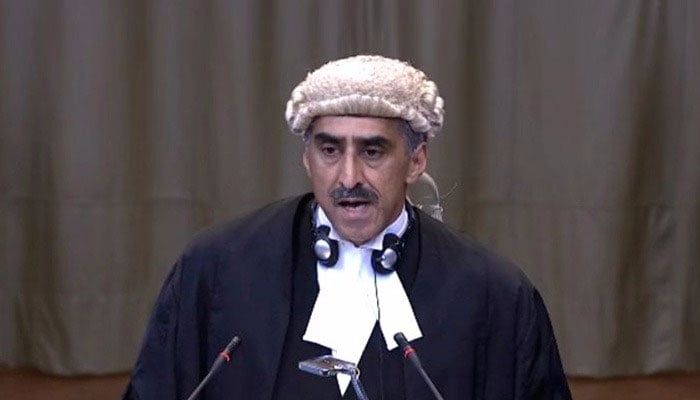 LONDON: Khawar Qureshi, counsel for Pakistan before the International Court of Justice (ICJ) on Friday said the court is yet to decide the case on merit.

Speaking to Geo News, Qureshi said, "The order issued by the ICJ is just a procedural order to enable full hearing," before adding, "we have raised very strong arguments on the merits and jurisdiction.

​
"India misled the court and we have shown that," he said, urging the media to show restraint and not spread false news.

Speaking with regard to reports of his fees, Qureshi said references to his fees were complete lies fabricated by Indian Twitterati.

He said that Indian nationals behind such baseless propaganda may have government backing.
"My fees were not even 10 per cent of what the Indian propaganda suggests. I cancelled another professional commitment with another government to travel to Pakistan urgently," Qureshi said.
I gave a 30 per cent reduction on my fees, besides covering the cost of two of my juniors' fees, he added.

https://www.geo.tv/latest/142508-pak-counsel-rubbishes-legal-fees-rumours-adds-india-misled-icj