Thanks for clarifying that it was Gen Kayani's Brother who did corruption in this sale and nothing to do with PMLN leadership. Are u sure PIA has 20 Airbus-310 for sale? Please share the process where can I find details?
Pakistan had 23 A310s in 2011. All were grounded till 2017 on global pressure.

What will happen to these retired airliners is not rocket science as they will mostly rust at Karachi airport like many other airframes or they will broken down like many other A310s. Because last time when PIA advertised for auction nobody applied and only a museum in Germany wanted to buy the plane. The plane was sold to the sole bidder as nobody else applied for it. While lobbies inside PIA are trying to project through ignorant Pakistani media that some sort of mishap was done through this deal and the CEO has something to do with it.

Ready for next load at Islamabad's Benazir Bhutto International airport. PIA's Airbus A310
Nobody has bothered to look at the bidding process, nobody thought they can check how the process of auctioning a plane works and the CEO is not the sole person to decide as there are directors who look after specific tasks. But its seems easier to name the ceo then others. And why we are forgetting that these aircrafts are around 23 year old and there is very limited market for these aircrafts in passenger capacity. So clearly someone in PIA in collusion with few usual suspects in media is playing politics and their aim is to get rid of PIA ceo Bern Hildenbrand. Emboldened by the resignation of Azam Saigol these elements are now trying to destroy all the hard work that was done in previous year because in the rusting, degraded good for nothing PIA is their survival and survival of their political benefactors and puppeteers.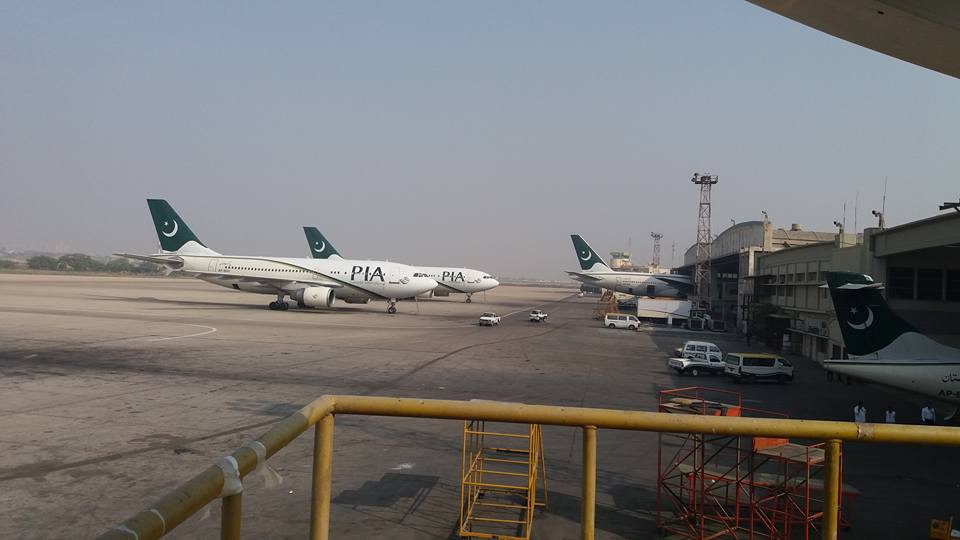 With the dawn of 2017 PIA's oldest aircrafts in its fleet Airbus A310s will go their final resting place at Karachi's Jinnah International airport. PIA has two Airbus A310s flying with it in the last week of 2016 as one by one it retired them or they were grounded. In total PIA used 13 Airbus...

pkaviation.com
Last edited: