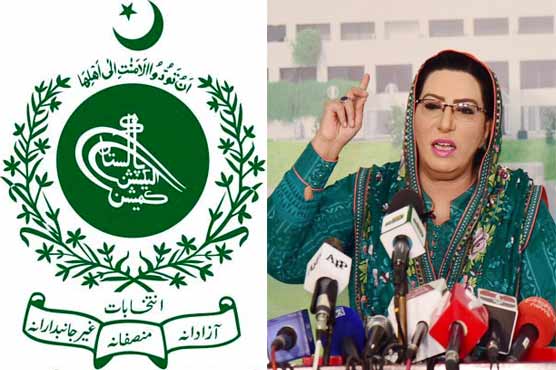 اسلام آباد: الیکشن کمیشن آف پاکستان نے معاون خصوصی برائے اطلاعات فردوس عاشق اعوان کیخلاف توہین عدالت کی درخواست سماعت کیلئے مقرر کر لی ہے۔

الیکشن کمیشن نے اس سلسلے میں فریقین کو نوٹسز جاری کر دیئے ہیں۔ درخواست کی سماعت 9 دسمبر کو ہوگی۔

درخواست گزار خالد محمود نے فردوس عاشق اعوان کے بیانات کی بنیاد پر الیکشن کمیشن میں درخواست دائر کی تھی۔
​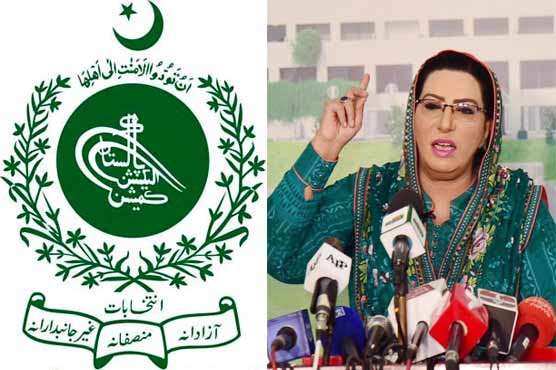 اسلام آباد: (دنیا نیوز) الیکشن کمیشن آف پاکستان نے معاون خصوصی برائے اطلاعات فردوس عاشق اعوان کیخلاف توہین عدالت کی درخواست سماعت کیلئے مقرر کر لی ہے۔
ISLAMABAD – Election Commission of Pakistan (ECP) on Tuesday fixed for hearing contempt of court petition against Special Assistant to the Prime Minister on Information and Broadcasting Dr Firdous Ashiq Awan.
The Commission will take up the case on December 9, while notices have also been issued to the parties in this regard.

The petitioner Khalid Mahmood filed a plea in the ECP over her statements.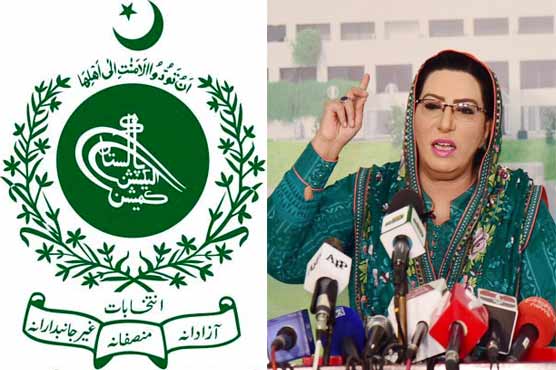 The Commission issued notices issued to the parties.
Advertisement