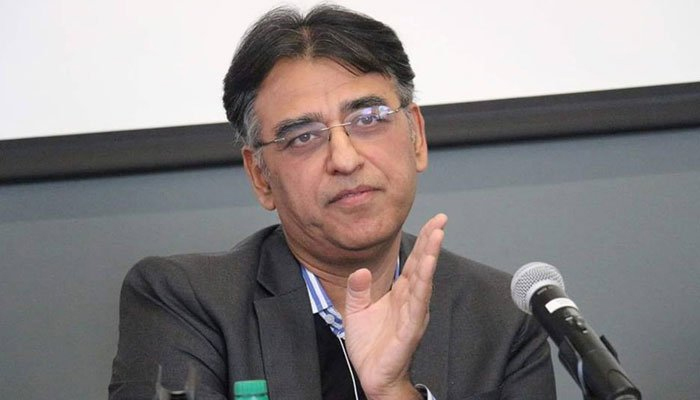 ISLAMABAD: Pakistan has agreed to the International Monetary Fund's condition to raise the electricity rates, sources informed on Tuesday.
According to sources, out of the four major points in the bailout package, Pakistan and the IMF have come to agreement on two of them.
Pakistan has not agreed to the IMF's demand about the revenue gathering targets, sources said.
Pakistan put forth its stance saying that the current year the tax collection target will not be raised from Rs4400 billion. Sources said that the IMF had asked Pakistan to raise the target to Rs4700 billion.
Pakistan has also turned down the demand to raise the interest rate up to 13 per cent on bank loans, saying that it could be detrimental to its economy.
Meanwhile, Pakistan has said it will continue its policy to control currency value, to which the IMF agreed, said the sources.
Pakistan is awaiting a response from the IMF, as a delegation will likely visit the country in the first week of January. In case the delegation cannot pay a visit to Pakistan, negotiation will take place through a video conference.
https://www.geo.tv/latest/223107-pakistan-agrees-to-imfs-condition-of-raising-electricity-tariff
آئی ایم ایف سے بیل آوٹ پیکج لینے کیلئے تبدیلی سرکار نے بجلی مہنگی کرنے کا مطالبہ تسلیم کر لیا، روپے کی قدر میں کمی اور پالیسی ریٹ پر مزید مذاکرات بھی ہوں گے ۔
حکومت پاکستان نے آئی ایم ایف سے قرض لینے کیلئے مذاکرات میں بعض شرائط پر اتفاق کرلیا، توانائی شعبے میں نقصانات میں کمی سمیت ضروری اصلاحات کے ساتھ بجلی مزید مہنگی کرنے کی تیاری کر لی گئی 300 جبکہ ارب سے زائد گردشی قرض سے نمٹنے کیلئے سکوک بانڈز بھی جاری کیے جائیں گے ۔
روپے کی قدر مزید گرانے اور پالیسی ریٹ بڑھانے کا معاملہ فی الحال طے نہ پانے کی اطلاعات ہیں، آئی ایم ایف نے ٹیکس محاصل بڑھا کر 4700 ارب روپے تک لے جانے کا مطالبہ بھی کر دیا ہے، جس کیلئے پارلیمنٹ میں منی بجٹ لانے کی تیاری بھی کرلی گئی ہے ۔
آئی ایم ایف سے مذاکرات کا اگلا دور جنوری کے اوائل میں ہوگا، جس کیلئے عالمی مالیاتی ادارے کی ٹیم کا دورہ پاکستان متوقع ہے جبکہ وزیر خزانہ اسد عمر پہلے ہی کہہ چکے ہیں کہ حکومت 12 ارب ڈالر کا خسارہ پورا کر چکی، اب آئی ایم ایف سے قرض لینے کی کوئی جلدی نہیں ۔
https://www.samaa.tv/urdu/pakistan/2018/12/1381382/
​
Advertisement
Last edited by a moderator: